The moon was a waxing crescent on the night of the Queen's visit to Baltimore. That's right, the Queen of England made a trip to Baltimore to watch an Orioles game on May 15, 1991.
I love the Queen of England. She's so proper, so dignified. I must admit that I have a very limited knowledge of all things Royal, but I know that the Queen is old and wears pearls to baseball games. And I'd like to think that she looked up into the Baltimore night sky and saw that waxing crescent.
I also love outer space. It's so vast, so beautiful. I have a very limited knowledge of all things Space, but I know that it is old and wears the pearls of the night sky. And I've definitely looked up at an Orioles game to see the moon.
Despite being relatively new to #popscope, I have learned that you don't have to be an astrophysicist to study the sky. You just need an open and curious mind. The Queen watched her first baseball game in Baltimore under the waxing crescent moon. I attended an Orioles game and saw the waxing crescent moon through a telescope for the first time in Baltimore. That's as close as I'll get to feeling like the Queen of England, unless I put on some pearls and head down to Camden Yards for our next #popscope.
Audrey Buckland
[columns] [span6]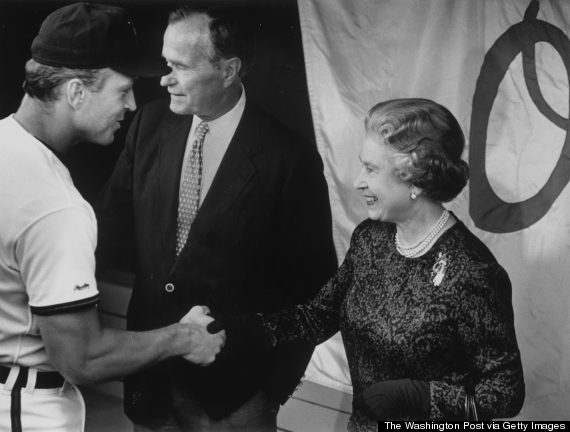 [/span6][span6]
[/span6][/columns]